Real Estate Investor Blog
Boise area real estate and rental management blog
Boise's fast-growing rents still a bargain
This morning, we were forwarded an article, written by Catie Clark with the Idaho Business Review, titled Boise's fast-growing rents still a bargain. Like many of you, the title got my attention. I also really liked how she summarized the data, which I used in my own little brief summary below.
Having numbers, what do they tell us? Both studies compared their rents for September 2019 vs. September 2020. Apartment List calculated an annual increase of 5.5% while Advisor Smith calculated 8.6%. Basically, the numbers tell us that rents in Boise went up. This is not a surprise.
The Apartment List rent growth for the nation was only 1.4% for two-bedroom units, so prices are going up in Boise a lot faster than elsewhere.
Compared to median rent for the whole country of $1,106, Boise's median two-bedroom rent of $1,021 is both good and bad. It's good that the cost is living is lower here in Boise. It's bad because all those people, whose states have riots, smoke instead of air, and no jobs want to move to Boise, which seems to be driving rents up even further. And I'd like to add, that it is increasing the cost of housing, not just rents.
Boise made the top-twenty list for fastest growing rents, in the no. 17 slot. Using the traditional formula of allocating 30% of gross income to housing cost, and assuming total tax burden of 9.3% from Forbes, then a median two-bedroom Boise apartment would require an annual salary of $45,000.
Boise Sets More Real Estate Records
In a recent article, John Sowell with the Idaho Statesman, describes record home sames in Boise. A copy of the full article is below.
During the recession, investors bought up distressed single-family homes and turned them into rentals. Now, with fewer foreclosures and a stronger housing market, they're building their own subdivisions full of single-family rentals. BY DAVID CARACCIO | DARIN OSWALD | NATHANIEL LEVINE
A line formed last Saturday outside a newly listed home for sale in the Alpine Pointe subdivision near Eagle and McMillan roads in Meridian.
"It was by appointment only, and they had people lined up in the streets and in their cars all day," said real estate agent Laura Trairatnobhas of John L. Scott Real Estate in Boise, who was not involved in the sale but lives in the neighborhood. "I was told by a neighbor that the house went under contract with four full-cash offers the same day."
The asking price: $540,000.
High demand and low inventory continue to fuel a sales frenzy in Ada County, where home price records fall nearly every month.
On Friday, the Intermountain Multiple Listing Service reported yet another record for median prices in Ada County: $400,000. The median has increased $25,000 in the past two months
Canyon County's median price of $309,900 also set a record, for the seventh month in a row. Canyon's median has risen nearly $45,000 since February.
"Price alone isn't stopping people from coming in and buying homes as soon as they can," Trairatnobhas said by phone. "The market is such that if you are truly serious about buying, you must be fully prepared. You've got to get your proof of funds or your loan straightened out. Otherwise, someone else is going to have it under contract before you can get your act together."
A total of 1,251 new and existing single-family homes were sold in Ada County in August, up 199 from August 2019. The number was down, however, from the 1,402 sold in July.
Fueled by strong sales in July and August, home sales for the year are up 2.5% over 2019. The market rebounded from the second quarter, when the coronavirus pandemic drove sales down 15% from a year ago.
Trairatnobhas predicts the catastrophic forest fires raging in Oregon, California and Washington could be another selling point for people looking to move from those states.
"I think these terrible fires along the West Coast are going to drive even more people to Idaho," she said.
Sales of both new homes and existing ones were up in August. There were 411 new homes sold, up 29% from a year ago. Through August, new home sales are up 9% over last year.
For existing homes, 840 were sold in August, up from 734 in 2019. For the year, sales are down 0.7%.
The housing-supply shortage set a record, too: 589 homes were on the market in August, the lowest ever recorded. That compares with 1,657 a year ago. That's a 64% drop. Of those, 350 were new homes and 239 were existing homes.
Travis Hunter, co-owner of Boise Hunter Homes, said it's impossible for home builders to keep up.
"There's only so many subcontractors in the valley, so you can only produce so many homes," he said by phone. "We're going to probably build about 200 homes this year."
MORTGAGE RATES HIT ANOTHER RECORD LOW
While buyers suffer from high prices, they benefit from low mortgage rates. Those, too, are setting records, and not just locally.
On Thursday, mortgage buyer Freddie Mac reported the average rate on a 30-year fixed-rate mortgage dropped to 2.86%, the lowest in a half century. A year ago, the mortgage rate averaged 3.56%.
The mortgage rate dropped below 3% in July for the first time since Freddie Mac began reporting the data in 1971.
Other details from the latest monthly listing-service report:
Existing homes: The median price for the 840 Ada County homes sold was $385,500. In Canyon County, where 389 were sold, the median price was $282,000.
New homes: The median price for the 411 new homes sold in Ada County was $444,900. In Canyon County, the median for 253 new homes was $331,490.
Highest median prices: Eagle, $630,000; Northeast Boise, $590,000; North Boise, $569,900.
Lowest median prices: Northwest Caldwell, $296,745; Northwest Nampa, $285,309; Southwest Caldwell, $276,000.
RELATED STORIES FROM IDAHO STATESMAN
'They write nice letters ... and nothing.' Young buyers lose as Boise house prices soar
AUGUST 12, 2020 4:00 AM
Mobile-home parks face pressure to sell. 2 Garden City parks just secured their future
AUGUST 26, 2020 4:00 AM
$212,000 can still buy a new home in Boise housing market, if you don't earn too much
JULY 29, 2020 5:58 PM
Buyers make offers sight unseen within minutes as Boise-area home market defies virus
JULY 15, 2020 4:00 AM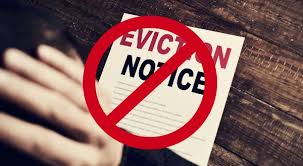 CDC Says No to Evictions
First Rate Property Management, of Boise, Idaho, recently posted the below information regarding the CDC eviction moratorium that not only effects Boise, but the entire nation.
On the 1st of September, 2020, the Center for disease Control and Prevention (CDC) issued a nationwide moratorium to protect tenants from eviction upon non-payment of rent until the end of 2020. This order went into effect in the Federal Register on Friday, September 4 and effects Boise Landlords, property managers, and real estate investors.
To be elgible, renters are to swear under the penalty of perjury: that they fall under specific income requirements, have made their best efforts to obtain all available government assistance, they have suffered substantial household loss of income, they are making best efforts to make timely or partial rental payments, AND that an eviction would render the renter homeless. All of this criteria are required to be met in order to be eligible for the ban on eviction.
The CDC has a Declaration page that can be used for tenants to sign, but any declaration with the same general verbiage can suffice.
This new order impacts all residential properties. As an investor, if your rental property did not previously fall under the CARES Act, this order will now apply to said property.
For Boise landlords, property managers, and investors, there is still some power in this order. The written affirmation by the tenant must be signed under penalty of perjury by all adults on the rental agreement and given to the landlord or property manager. The order does not affect the ability to evict for reasons other than non-payment of rent or the ability to continue to charge late fees. Tenants are still required to adhere to the terms of the rental agreement.
After December 31st, 2020, property managers and landlords, in Boise and across the nation should expect great delays in the eviction process for non-payment of rent.
Please reach out to your local representatives to help support emergency rental assistance!
Big Numbers for Ada County 4 Plexes
Ada county four plex numbers continue trending upward. August was a big month with 8 four plexes sold. Two were located on the Boise Bench, 4 were in West Boise, 1 in Meridian, and 1 in Kuna. The Average sales price of the Boise 4 plexes was $682,000, followed by Meridian at $665,000, and Kuna at $590,500. The average price per unit across all cities within Ada County was $167,000, but the 4 newer four plexes located in west Boise average $181,000 per rental unit.

The trailing 6 month average for cap rates is 4.9%, while GRM continues to climb to an average of 157 with both July and August numbers well into the 160's.
There appears to be no effect on Boise rents due to COVID as they continue to increase and support these prices.
As of today, there are not a lot of options for Boise investors seeking out 4 plexes. Currently, there are only 6 active 4 plexes within Ada County. 2 are located in North Boise, Idaho and the Seller is looking for a single buyer for both units. The remaining 4, are located in Eagle, Idaho with a very close proximity to Star, Idaho. These 4 plexes have been on the market for over 4 months and the Seller is taking reservations prior to construction.
How to Hire A Property Inspector
For many of us, our home or investment property is our largest investment ever. A property inspection from a knowledgeable and experienced inspector could be a Buyer's one and only opportunity to receive a professional assessment of the properties condition. In this super-hot Boise market, Buyers should not wait until they have an executed contract to select a home inspector.
Agent's Referral
Eventhough most real estate agents have their preferred inspector, most will provide their Buyers with a list of 2-3 property inspectors. We used the word "preferred", even though we are told that is a word that real estate agents should never use. Stan Audette with AAD Inspections, based here in Boise, asks referring real estate agents not to use the word favorite because "the client may think the inspector is the favorite for the wrong reasons". Instead, Stan recommends that when real estate agents are inevitably asked which property inspector they prefer, say something like, "These particular inspectors make the real estate agents job extremely difficult because of all the detail they bring to the table. However, if you choose this property inspector, we will take the extra time to help you digest all that information and put it in proper perspective."
Nonetheless, we have property inspectors that we do prefer, because they are really good and we believe that they will find more issues and provide good detailed descriptions and some recommendations on how to cure these found issues. We are more worried about the property's defects and protecting our Buyers, than potentially losing the deal because the property inspection report lists too many issues . We would rather see our clients back out of a property that has too many issues, than buy a property that has too many unexpected and costly repairs and/or replacements. Also, we prefer one inspector for single family homes and another for multi-family, like duplexes or apartments.
Certifications/Affiliations:
Professional designations require experience, education, and serious commitment to the profession. Therefore we suggest searching organizations such as: American Society of Home Inspectors (ASHI), the National Academy of Building Inspection Engineers, or the International Association of Certified Home Inspectors (InterNACHI). A visit to these organization websites should lead you their member's websites here locally in the Boise area. Hiring an inspector who is certified by a professional organization should help assure a Buyer that the inspector is experienced and knowledgeable Among the requirements for certification from ASHI, candidates must pass an in-person home inspector examination and have completed at least 250 paid home inspections.
Reports:
Over the past 30 years, we have reviewed thousands of inspection reports. We find that the report format and style to be almost as important as the quality of inspector. When considering property inspectors, we recommend that Buyers request a sample report to review. The report styles vary greatly. Some are more of a check box with little to no comments, while others are in more of a narrative format. In most of Tony's life, and in almost any other application, Tony truly appreciates brevity and bullet points, but not when it comes to inspection reports. Tony prefers many photos and good descriptions. Also, it seems really minor, but the way the inspector numbers each issue is also important. Having a discreet number for each issue, makes it a lot easier to communicate between Buyer and Seller the issues that need attention. Some inspection reports do not number issues at all, while others use a different system that identifies different issues with the same number.
What don't they inspect:
As we reported on the blog from last week, the Boise market is pushing for shorter inspection periods. With these short periods of time to do our due diligence, it makes it a lot easier to have a property inspector that can inspect and make comment about mold, lawn sprinklers, radon, termites, roofs, use of infrared cameras and moisture detectors, and sewer scopes.
Pricing:
"You get what you pay for", comes to mind when comparing prices. These are huge real estate purchases and the price of an inspection is very small in comparison to the amount being invested. It is our recommendation that Boise Buyers focus more on the property inspector's experience, knowledge, and style of reports, rather than the price.
With the above recommendations, Buyers should have no trouble picking who will best suite their needs. As always, we are here to answer any questions you may have.