Welcome to Boise Investment Properties
We are invested. We are not only invested in our client's success, but we are also invested in the Boise rental market. That's right, we are real estate investors too.
Boise Investment Properties is a team with Swope Investment Properties that specializes in the purchase and sale of income properties; such as duplexes, triplexes, four plexes, and small apartments. Swope Investment Properties is the #1 Residential Income Property brokerage in Boise. Home sales agents with the big brokerages don't have the technical and financial expertise to sell investment properties.

Let us show you the tools needed to help buy the right investment property or how to maximize the sales price of your rental.
Get In Touch!
The Best Time to Invest
Is Right NOW!
It's no secret, Boise and the surounding Treasure Valley are primed to become the next major hub in the Northwest. The time to invest is NOW.
You don't have to struggle with uncertainties about the market.
Work with a team the knows the local conditions and can match your your vision for the future with the properties you need.
Stop Just Dreaming!
Enter Your Email To Get Started!

Boise Investment Properties Blog
COVID Affects Boise Vacancy and Rents
As reported by Julie Tolifson, RMP with First Rate Property Management, Boise, ID
The National Association for Residential Property Management; SW Idaho Chapter to have a 4.14% Vacancy for Q2 of 2020. The industry has been stagnant since Q1. Similar to last quarter, landlords are wanting to be proactive and anticipate a potentially higher vacancy. In order to combat this challenge, many landlords are minimizing increases or, in some cases, not even increasing at all. For this reason we are not expecting drastic changes in the seasonality of our vacancy, however, we do expect to see a lesser increase in average rental rates.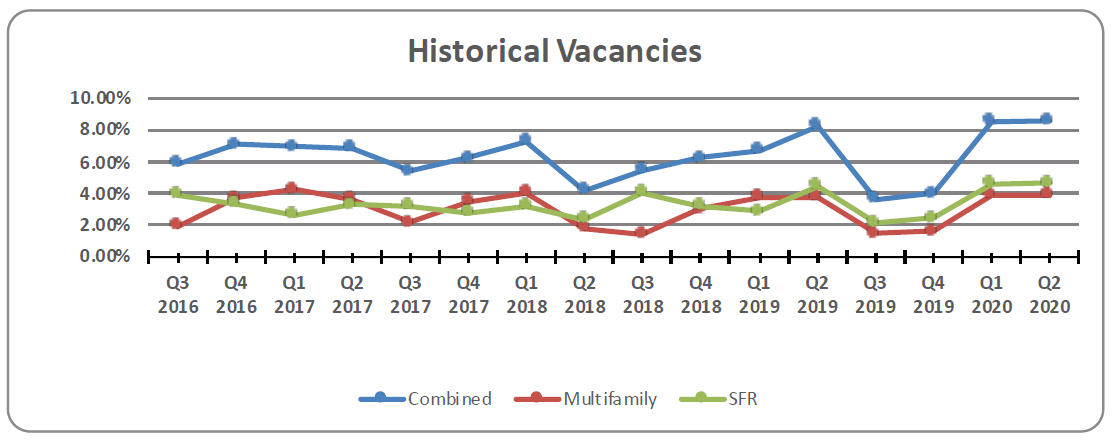 Last quarter, we predicted the affects of COVID-19 on the rental market. We anticipated vacancies to trend upward as a result of social distancing and stay-at...

Read More...